Retro trend: Drying flowers are back
For her are dried flowers Maybe a synonym for dust and remember the decoration Her grandmother. But this year you will experience a comeback. You just have to spend a few minutes in social media to see that these pretty flowers Emerge everywhere! In hotels, magazines, shops and at weddings... Interior designer swear on her. If Hanging, in a vase or under a bell - Dry bouquets are an allusion to the Farmhouses our childhood.
Your advantages

they are maintenance-free. You need no water And no light, with you you can go down to the holiday. You just have to do it with one Blow cold hair dryer to remove the dust.

They remain intact and do not decay Unlike fresh flowers. Your house will be in many years bloom stand.

With your Bohème and Vintage Touch Insert yourself perfectly into all setup styles.
Which drying flowers should I choose?


Gypsophila is a small one White dried flowerwho easily in your flower shop can find. It dries very lightly and beautifies your home.
Oatmeal and fowers Give your furnishings a rural touch. We like the pretty golden color These branches that can be picked on the edge of the fields.
eucalyptus is the Lace of the interior. It is not only very attractive, but also exudes a very pleasant scentwho lasts last.
the blue thistle has a nice color, which also after the dry Well preserved. Pick them when they start flowering as they grows further after the cut.
Hydrangea Take a nice "faded" color while drying. These Romantic flower Flowers from mid-September to early October.
The cotton will decorate your home in a tender way. A few branches in one vase To give your facility a little originality.
About forty years ago, the Dry flower a great success, then the fashion changed, in the 80s and 90s she was outdated, her Golden age past. But for several years the Dried flowers Get upswing, and the styles have developed further: Bouquets and creations are today modern, refined, voluminous and kept in rich colors.

she is the one Ecological muse of the flower become because she has now Sustainable and natural appears. A new consciousness has emerged, and some people who do not buy fresh flowers because they are too often imported and full of pesticides are slowly turning to this so-called "clean" alternative. But are Dried flowers really green?

Here are some tips that help you to buy with a good conscience
Origin, again and again ...

Ask your Florist Or seller where his flowers come from. If you do not know or buy it from wholesalers, the probability is great that the Dried flowers Imported, probably from Holland. Unfortunately, they will lose any traceability.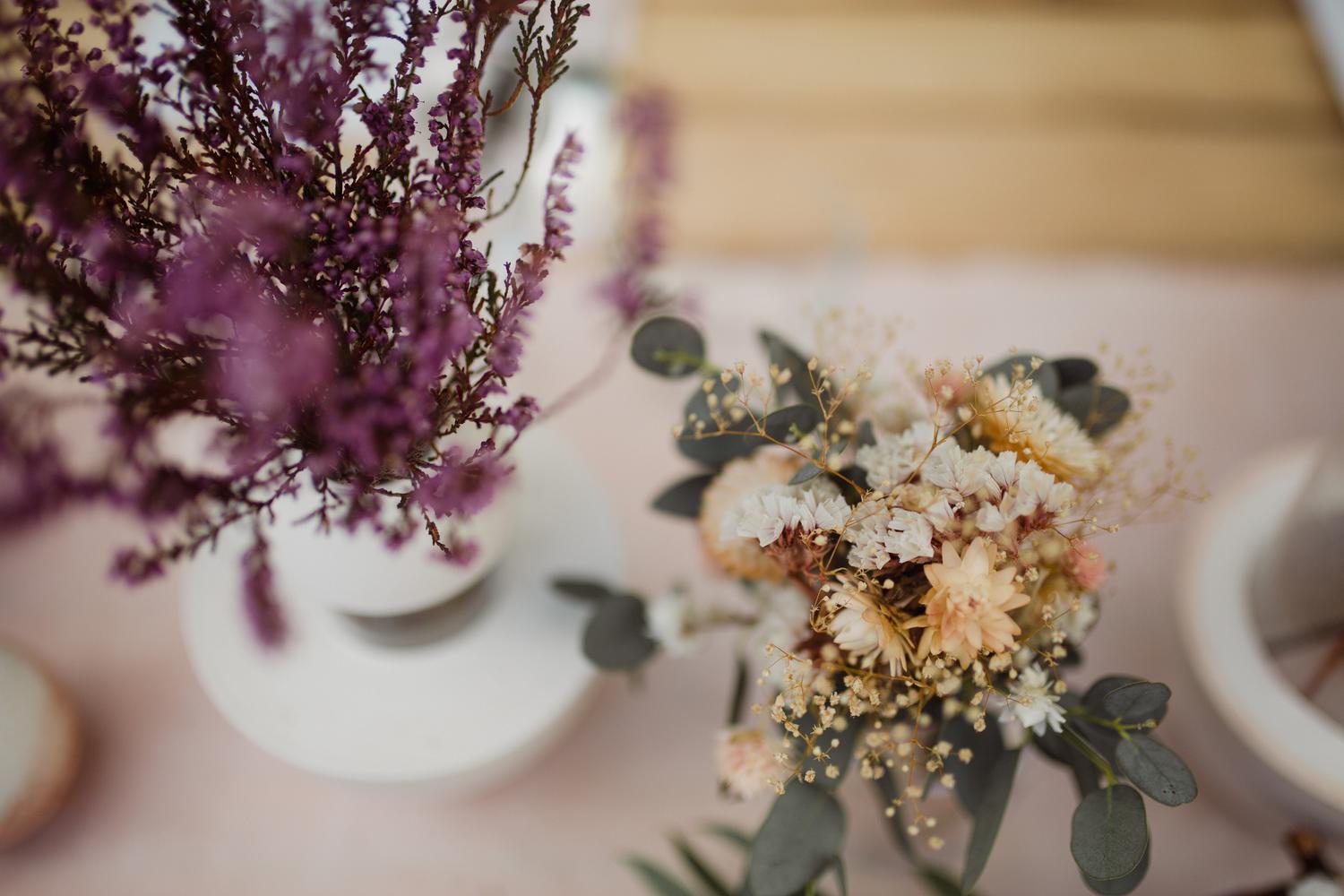 Treatments that the flowers were exposed to ...

Because dried flowers are actually fresh flowersBeing! So the question arises as to whether the original flowers "clean", i. Without phytosanitarian treatment, were generated! The flower is in relation to its size and weight the plant that consumes most of the water and most chemicals ... the Purchase of dried flowers From sustainable cultivation is therefore essential if they want to act consistently and responsibly. Again, you can Florist Put reliable information if the flowers were bought directly during the breeder.

Also the Drying method is an important factor. Time is the A and O! No more energy-resistant drying methods. Flowers are drying Best, by heading you head over the fresh air. This information is only available if your seller is in direct contact with the producer.

And finally, were the Flowers colored or bleached? The focus of this trend is TROcken flowers in pure white or in bright colorsBeing! To get both, the flowers with chlorine must be bleached and / or chemically colored. And we are not a fan! 🙁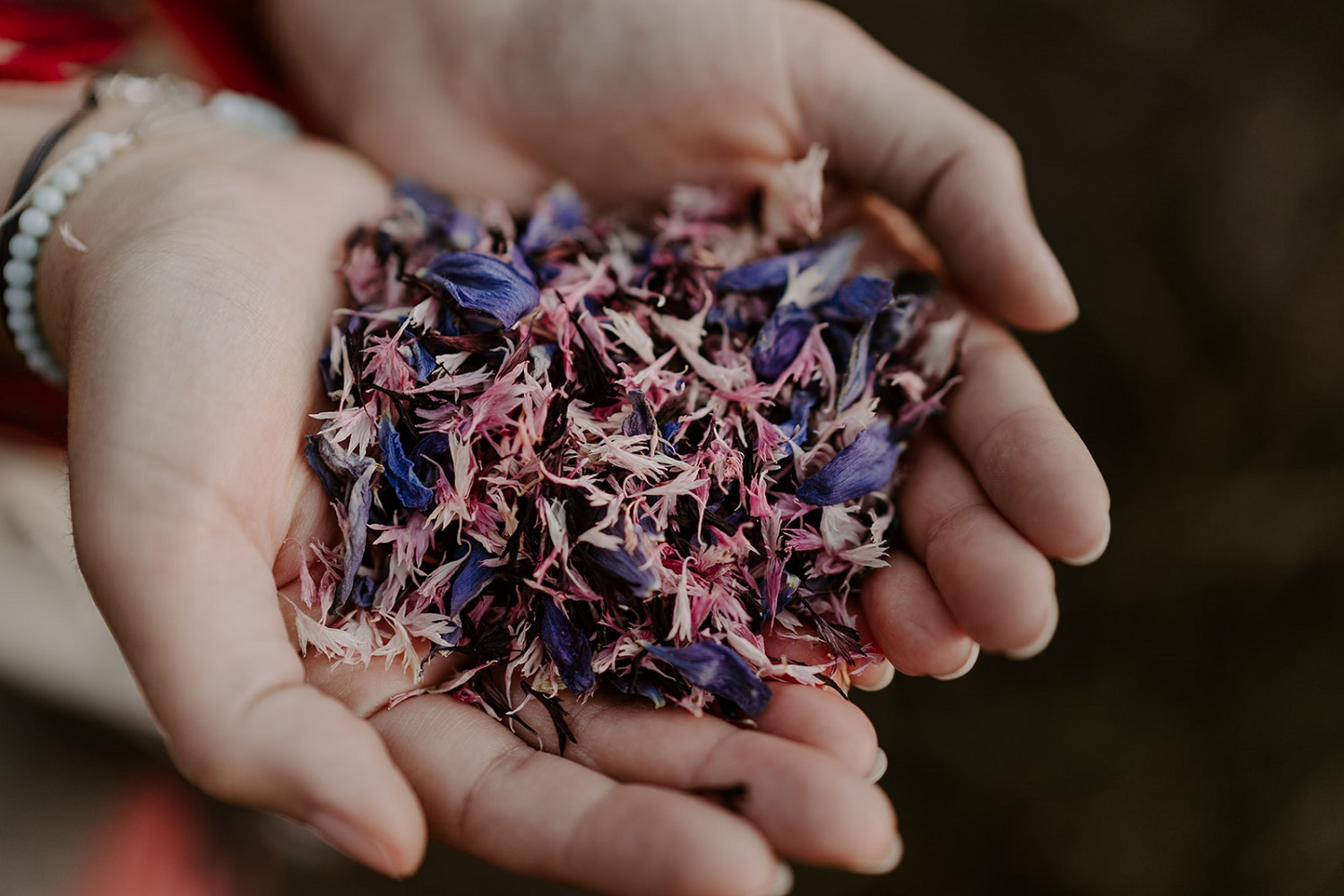 What about stabilization?

There are different types of stabilization. Unlike dried flowers So the supple texture is preserved, but also certain colors or varieties that are not for The traditional drying are suitable. If the stabilization in a reasonable way is done, i. with vegetable glycerine, so natural glycerin, she remains a pretty demanding process!
The DIY alternative

What if we could do more, with less impact?

1. Save your flowers!

We have so many great ways to get flowers.
To preserve these gifts of nature, they hang one Valentine's day bouquet Just head over the fresh air.
Collect a few wildflowers while walking and treat them as well when they come home.

If you have a garden, pick it! Rose nos, Hydrangea, Mimoses, daisies - Enjoy your dazzling colors and scents. If it's time, leave it in all Rest drywhile watching your transformation with attention and love.

You will see how the Petals Watching, the colors become darker, and if they are getting brighter, solidify them.

This is how the Spell of dried flowers, a second existence, this time for eternity.

2. Transform them!

Take advantage of our human know-how, ours skilled craftsmanship and Our creativity to allow you thousand and a rebirth. Did you know that you are thanks to the Flowers of their wedding a set of colored sheets can give? Or a pretty frame Pressed flowersfrom your Wedding bouquet were manufactured? Some artisans recycle them to natural confetti, while other professionals take over the task of beautifying old homes and other structures. Think about it!

3. I love her!

Whether fresh or dried, love her, watch her, respect them.

Choose it with a clear conscience. Always remember that they are closely related to our lives that they are present in every important phase: Offered to celebrate our mothers to celebrate our birth, offered by our children to accompany our end.
---